Information
Date

14 Jun. 2022

17 Jun. 2022

Place

Impérial Palace, All. de l'Impérial, 74000 Annecy
The Annecy Festival has been a worldwide animated film event for 60 years. Through the International Animation Film Market (MIFA), it gives professionals the opportunity to exchange ideas, create a network and develop their projects.
Paris Region accounts for 80% of the 6,000 jobs in the French animation industry. The Region financially supports this sector through an ambitious program.
Film Paris Region will be present in person for this edition to help you discover the resources of Paris Region. Meet Paris Region service providers who have been hosted at our booth!
Films supported by the Paris Region
Official Competition
BLIND WILLOW, SLEEPING WOMAN - Pierre Foldes
Copyright Picture : SAULES AVEUGLES, FEMME ENDORMIE de Pierre Foldes
Produced by Cinéma Defacto and Miyu Productions in co-production avec Doghouse Films, Micro_scope & Productions L'Unité Centrale, An Orignal Pictures, Studio Ma, Arte France Cinema, Auvergne-Rhône-Alpes Cinéma.
Room Distribution : Gebeka Films - International sale : The Match Factory
Work in Progress
LINDA VEUT DU POULET - Chiara Malta and Sébastien Laudenbach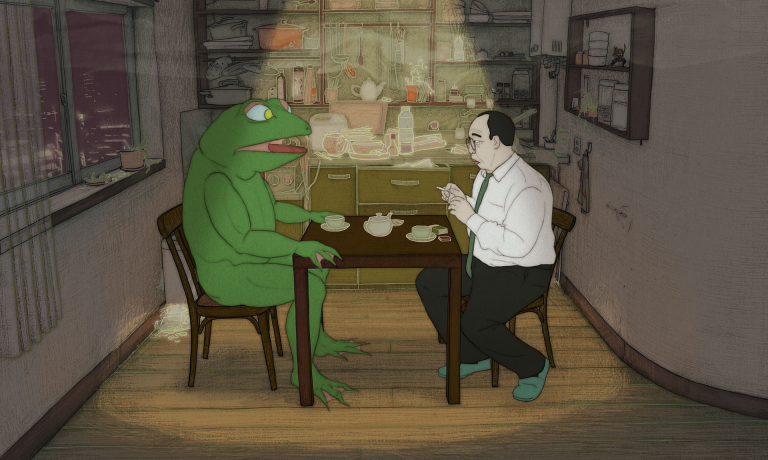 © Crédit : MIYU Productions "Saules Aveugles, Femme Endormie"
Studio Oracle
APC Kids
4.21 Production
Mercenaries Engineering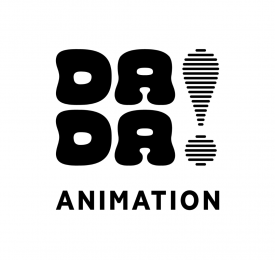 Dada animation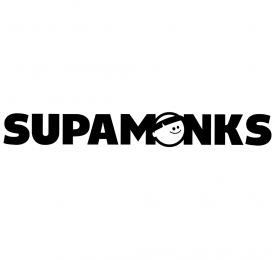 Supamonks
Studio Oracle
Who are you?
"We are hybrid, we create and tell animated stories." - Guillaume Bricout
What is your biggest success over the last 3 years?
Royal Kobra in 2D and 3D for GM6 Production and broadcast on Orange TV.
What are your objectives at MIFA?
We are currently developing several original series projects (Youth & Adult) and are looking for co-producers / broadcasters.
We are also involved in executive production and are looking for projects to manufacture.
APC Kids
Who are you?
"APC Kids and Zephyr Animation have opted for a boutique approach: we devote our talents, experience and network to a carefully selected range of productions, and we work with some of the most creative independent producers in the world. This enables APC Kids to develop new youth brands in collaboration with broadcasters and digital platforms around the world. Customized solutions and long-term collaboration with producers are at the core of our identity." - Lionel Marty, Managing Director
What is your biggest success over the last 3 years?
The animated series Kid-E-Cats which is broadcast in over 150 countries.
What are your objectives at MIFA?
APC Kids is looking to support projects, production companies and talent as an international distributor, as well as in co-production and co-development through its production subsidiary Zephyr Animation.
4.21 Productions
Who are you?
4.21 Productions develops, produces and manufactures projects with original identities.
What is your biggest success over the last 3 years?
Tom Tom and Nana for Canal+.
What are your objectives at MIFA?
To promote our new production and support the events of our international vendor
Hold development meetings for future projects
Recruit 2D animators
Mercenaries Engineering
Who are you?
Mercenaries Engineering is a French company that was created in 2008 to address the specific issues of the animation and special effects industries. Two product lines are produced by the company: Guerilla and Rumba.
Guerilla Station / Guerilla Render is a proven lookdev production, assembly, illumination and rendering solution that has been used on productions such as Arcane, Merlin/Fireheart, Notre-Dame on Fire, Ford vs. Ferrari/Le Mans 66, Ladybug & Cat Noir Awakening, Minuscule 2 Mandibles from Far Away, Playmobil the Movie, Grizzy and the Lemmings, ...
Specially designed for animation, Rumba aims to make the animation process quick and intuitive.
What is your biggest success over the last 3 years?
Playmobil the Movie (On Entertainment)
What are your objectives at MIFA?
As software publishers, our presence at MIFA has two objectives: visibility and meetings with studios that may buy our software. Encounters with schools are also interesting.
Dada Animation !
Who are you?
"Our innovative pipeline, which is powered by new technologies, allows us to invest every euro into creativity, image quality and execution." - Jean-François Ramos, Producer
What is your biggest success over the last 3 years?
Les HOOFS de TFOU for TF1.
What are your objectives at MIFA?
We want to take advantage of the MIFA to showcase both our services (from editorial design to the production of virtual worlds, films and VR experiences in our CGI studio) and present our original animation series projects (Mekka Nikki, The Nébulons, French Pâtisserie, Capitaine Tonus) to the market. In addition, we want to meet young animation talents (especially students and artists who are interested in real time).

Supamonks
Who are you?
Since 2016, Valentine de Blignières and Julien Bagnol-Roy have been producing youth series and developing family feature films with the ambition of providing young and old viewers with increasingly enlightened and joyful visions of the world.
What is your biggest success over the last 3 years?
Pompon Little Bear
What are your objectives at MIFA?
Supamonks is looking for partners (broadcasters, distributors, co-producers) for its productions and offers the broad and acknowledged technical skills of its studio (3D, 2D).