Film Paris Region supports numerous series producers, helping them to set up their projects in Paris Region thanks to personalized assistance in finding locations, advice on film preparation and the subsequent phases of filming, and the provision of a network of quality studios and service providers in the region.
More and more series in Paris Region
In 2019, no less than 34 French or foreign series benefited from our services, including the Israeli series The Attachée and the French series Platane, Paris 1900, la Garçonne and Nina.
Paris Region, the leading French region in terms of financial contribution to the audiovisual sector, is further improving its framework for action thanks to the successive reforms of the Cinema and Audiovisual Grant Fund of January 2017 and March 5, 2020:
Simplified access criteria based on spending in Paris Region and the number of days of filming
Grant scales have been significantly re-evaluated and the Fund's budget has been increased over the past 4 years (from €3M to €4.5M), thus allowing for more substantial grants of up to €500,000.
Series can apply for a bonus for innovative technologies, exceptional technical expenses or an ecological approach in order to promote real economic impact and make Paris Region a groundbreaking territory for certain cutting-edge technologies.
Minimum lengths per series episode lowered to 5 minutes for web series
More favorable conditions for co-productions in the European Union with reduced requirements for filming and spending in Paris Region
The opening of the new International Fund for Minority Co-productions to series.
In total since 2016, the Region has supported 38 series with a budget of nearly €9.8M for production
In total since 2016, the Region has supported 38 series with a budget of nearly €9.8M for production.
Among the projects supported in 2020 and 2021: the new seasons of The Bureau and Call My Agent!, Paris Police 1900 and La Garçonne, two major costume detective series about the beginning of the 20th century, Le monde demain, about the youth of the group NTM, and En thérapie, an adaptation by Olivier Nakache and Eric Toledano of the successful Israeli series that has already been adapted in the United States.
La Garçonne
© Crédit : Mother Production et Gedesel, France Télévisions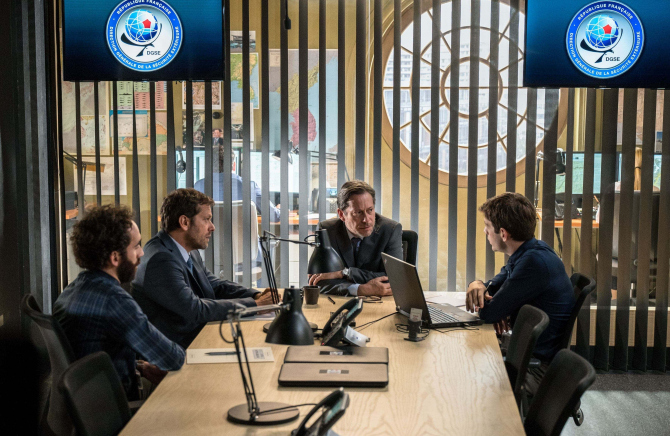 Bureau des Légendes
© Crédit : Canal +
Baron Noir
© Crédit : Canal +